May 27, 2020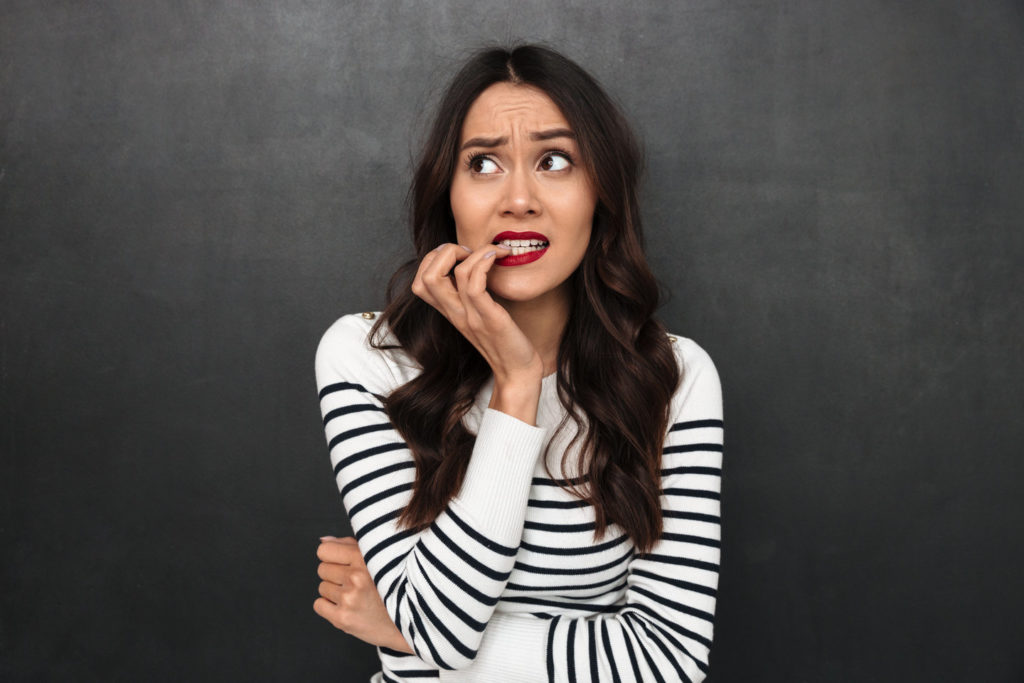 For many people, routines are a way to find comfort and security in their lives. When they're disrupted, life can feel much more stressful. Many Americans are feeling this way right now due to COVID-19. Unable to take part in regular activities like going to the movies or shopping, they're turning to new behaviors to help cope with the challenges they're currently facing. However, some actions can have a detrimental effect on oral health and put people at risk of having severe dental emergencies if they're not careful. What are some of these bad habits? Read on to find out.
1. Biting On Hard Items
Gnawing on items like pen caps, ice, or your fingernails during the day can make you feel better, but it places unnecessary stress on your teeth. Over time, small fractures can form on their outer layers and eventually cause them to crack open entirely. If you need to chew on something to relieve stress, try using sugar free gum instead.
2. Poor Hygiene Routines
At the end of a long day, you may just want to eat dinner and go to bed. However, not brushing and flossing your teeth after meals will leave food particles trapped between them. Bacteria in your mouth will then break them down and cause tooth decay. Brush and floss your teeth after every meal to prevent this from happening.
Alternatively, some people brush very hard in response to stress. As a result, they wear down their enamel and damage their gum tissue. Gentle brush strokes with a soft bristled toothbrush are enough to remove plaque and bacteria from the surfaces of your teeth.
3. Eating Sugary Snacks
A quick snack can help you relax when you're feeling overwhelmed. However, some snacks do more damage to your teeth than others. Foods that are high in sugars or that are sticky make it easy for bacteria to weaken your teeth. Some examples include gummy candies, crackers, dried fruits, and sodas. If you want to eat these foods, try doing so with your regular meals instead of during the day so they can't do as much damage. Alternatively, you can replace them with healthier snacks like fresh vegetables and unsweetened dairy products.
4. Grinding And Clenching
Some people grind and clench their teeth in response to stress. While these actions can feel good, they can absolutely wreck your jaw muscles and teeth. If you're doing it during the day, you need to take steps to make your life less stressful. Meditating and organizing things you need to do by priority can help you feel more in control of difficult situations.
There are also people who grind their teeth while they sleep. This condition can be harder to treat on your own. You'll need to speak with your dentist at your next regular checkup about getting an oral appliance made to protect your teeth from damage.
COVID-19 is requiring everyone to adapt to new lifestyles. The last thing you need while trying to handle these changes is dental pain. By avoiding bad dental habits, you'll be able to protect yourself from the stress that an unexpected dental emergency brings.
About the Author
Dr. Ukti Phadnis is a dentist at Wethersfield Dental Group. In addition to regular preventive care treatments, she also provides restorative and cosmetic services. Her goal is to give patients smiles that are both healthy and beautiful. If you would like to know more about how she can help you, you can contact her through her website or at 860-400-3007.
Comments Off

on Keep Your Teeth Healthy By Avoiding These 4 Bad Habits
No Comments
No comments yet.
RSS feed for comments on this post.
Sorry, the comment form is closed at this time.