Dentist - Wethersfield, CT
Trust Your Smile to Dr. Javed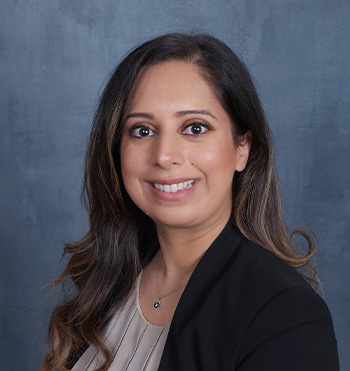 A smile is often the first thing many people notice about someone. I believe a healthy beautiful smile can go a long way to help people carry out their lives in confidence. I have had a passion for dentistry since the age of twelve, being a dental patient myself for many years and because it perfectly combines my two interests- health and art. I would like to restore the confidence that was restored for me.
Background & Education
I graduated with a Bachelor of Arts in Neuroscience from Smith College. After that, I went on to pursue dentistry at Rutgers School of Dental Medicine in New Jersey. Since graduating from dental school I am a constant journey to improve my skills to better serve patients by taking continuing education courses in cosmetic dentistry, Invisalign, implants, and more.
When not practicing dentistry, I love spending time with my family, going hiking, playing board games, painting, and traveling.
I am dedicated to building your trust and providing the highest quality care you deserve. It will be an honor to serve as your dentist and I cannot wait to work with you.
Memberships
American Dental Association
Connecticut State Dental Association
Hartford Dental Society
Academy of General Dentistry