Gum Disease Therapy – Wethersfield, CT
Safeguarding Oral & Overall Health
Gum disease is a bacterial infection that attacks the gums and roots of the teeth, and while it can wreak havoc on someone's oral health, it's also considered a risk factor for other serious diseases. Studies have shown a strong link between gum disease and diabetes, heart disease, and even Alzheimer's, so taking care of our patients' gums is not only important for their smiles but their overall health as well! If your gums are red, feel tender, or bleed easily, you may already have gum disease, but we can take care of it right away if you give us a call.
Why Choose
Wethersfield Dental Group

for Gum Disease Therapy?
Gum screenings at every checkup
Designed to benefit both oral & overall health
Deep cleanings eliminate infection at the source
Scaling & Root Planing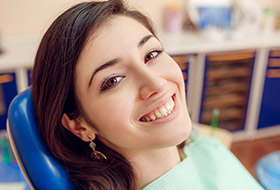 If we're able to catch a patient's case of gum disease early enough, then it can often be effectively treated using a procedure called scaling and root planing, which is sometimes collectively called a "deep cleaning." First, an ultrasonic cleaner is used to thoroughly remove any plaque and tartar buildup along the gum line (scaling), and then the roots of the teeth are gently reshaped and smoothed out (root planing). Why do this second step? It makes plaque less likely to gather around the gums in the future, lowering a patient's chances of reinfection.
Antibiotic Therapy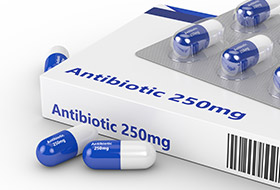 After a patient has undergone a complete gum cleaning, Dr. Phadnis may choose to apply a topical antibiotic in order to eliminate any remaining bacteria. ARESTIN, which looks like a powder, is actually an antibiotic that's made up of thousands of tiny microspheres, each one filled with a powerful antimicrobial agent. It will quickly dry on the gums and then slowly dissolve over the next week or so. This will allow the medicine to reach and kill leftover bacteria. Once the medication has run its course, we'll recommend that a patient come to see us more often for regular dental cleanings so we can ensure the infection doesn't have a chance to come back.