Dental Services – Wethersfield, CT
Quality & Quantity in Equal Measure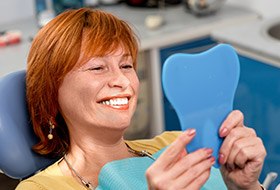 At Wethersfield Dental Group, we can confidently say that when it comes to dental care, we not only do it all, but we do it well.
Dr. Phadnis and our team are able to provide a wide array of general and specialized dental services for patients of all ages, ensuring that you and your family will only ever have to visit one place to take care of your teeth. We'll also take the time other dental offices won't to get to know you so we can completely personalize your care to meet your unique needs.
To learn more about how we can serve your smile, click on the statement below that best applies to you. If you have any questions, or if you'd like to go ahead and schedule an appointment, be sure to give us a call today!