Dental Checkups and Cleanings – Wethersfield, CT
The Key to Keeping Your Smile Healthy
While Dr. Phadnis and Dr. Javed are always ready to help treat oral health issues such as cavities and gum disease, your smile will be better off if you are able to prevent these problems from happening in the first place. For the sake of your oral health, you should have a dental checkup and cleaning performed every six months. If it's almost time for your next dental visit, give our office a call today; you can count on us to take whatever steps are needed to keep your grin in excellent shape.
Why Choose Wethersfield Dental Group for Dental Checkups and Cleanings?
Patients of All Ages Welcomed
Friendly, Reliable Dental Team
Flexible Payment Options
Why are Regular Dental Checkups and Cleanings Important?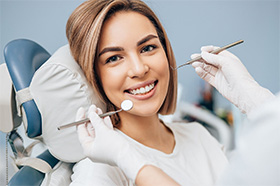 Even if you don't think there are currently any problems in your mouth, having a dental checkup and cleaning performed every six months can be beneficial in a number of ways. These visits can significantly decrease your risk for advanced oral health issues that may call for advanced procedures such as root canal treatment. Additionally, your dentist will have a greater chance of finding cavities and other issues while they're still small and relatively easy to deal with.
Regular checkups and cleanings can also ultimately save you money. For one thing, they reduce the chances of you needing lengthy, potentially costly treatments in the future. For another, many dental insurance companies will cover 100% of the cost of checkups, cleanings, and other preventive services. (In contrast, coverage for restorative dentistry is usually in the range of 50% to 80%.)
What to Expect During a Dental Checkup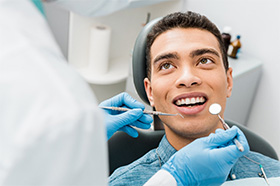 When you visit our office for a checkup, we'll go over your medical history and ask if there have been any changes lately. Then we will carefully examine your teeth and gums for problems. Sometimes we may take X-rays to check for issues that we wouldn't be able to see normally. An oral cancer screening can also be performed as part of your checkup.
After a thorough examination, we'll let you know if we find any problems and give you our treatment recommendations. You will be encouraged
What to Expect During a Dental Cleaning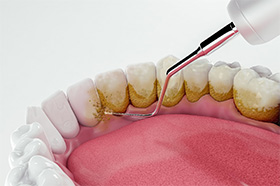 A dental cleaning involves using special instruments to get rid of the plaque and tartar that may have accumulated in your mouth. Leaving plaque and tartar alone for too long can lead to tooth decay and gum disease – hence the importance of thorough cleanings carried out by a professional. At the end of the cleaning process, we can polish your teeth to get rid of any surface stains.