Emergency Dentistry – Wethersfield, CT
Immediate Care for Hurting Smiles
During a dental emergency, most people's first instinct is to head to their local ER, where they will likely wait for hours before they are seen by someone with little to no dental training. Patients in need of immediate dental care should instead call Wethersfield Dental Group. We have the training and equipment to handle urgent dental issues that most ERs don't. Additionally, we'll be able to see you much, much faster. In fact, we're often able to schedule same-day appointments for emergency patients!
Why Choose Wethersfield Dental Group for Emergency Dentistry?
Same-day appointments for emergency patients
Advanced technology leads to faster & more comfortable care
Highly skilled & experienced team
How We Treat Dental Emergencies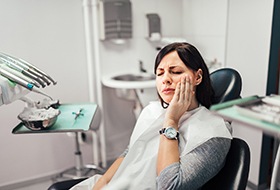 Same-Day Appointment: We will try to see you on the same day as your call whenever we can. If you need first aid advice, our team will be happy to assist you over the phone.
Emergency Examination: When you get to our office, we will capture X-rays and take a close look at your teeth so that we can figure out the nature of your emergency. We will also prioritize treating any severe pain that you're currently experiencing.
Review Findings: Upon completing our emergency examination, we will share our findings with you. We'll explain what treatments can help as well as the costs involved; we want you to be able to make an informed decision about your care.
Get the Care You Need: Drawing on her years of experience and utilizing the latest dental technology, Dr. Phadnis will take whatever steps are necessary to treat the root of your dental emergency.
The Most Common Dental Emergencies
Some emergencies are caused by sudden accidents or facial trauma while others might occur due to poor oral care. It's important to be aware of the various kinds of dental situations that may warrant emergency treatment. Our team has dealt with all kinds of emergencies in the past; below are some particularly common examples that we've seen.
Understanding the Cost of Dental Emergencies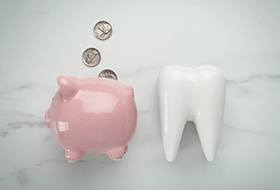 Some dental emergencies are more costly than others to treat. That said, you'll only have an idea of how much you will need to pay for your emergency treatment once our team has taken a look at your mouth and gathered more information about your situation. In addition to giving you an estimate of how much your care will cost, we can also answer any questions you might have about dental insurance, financing, or our in-office dental plan.
Keys to Preventing Dental Emergencies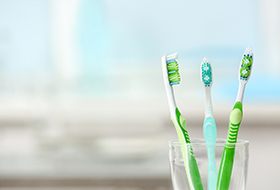 Get a mouthguard and make a point of always wearing it whenever you play any kind of sport.
Be gentle with your teeth; don't chew on hard foods like ice or rock candy, and avoid bad habits like chewing your fingernails.
Brush and floss at least two times a day. Every brushing session should take two minutes.
Visit our office twice a year so that we can check your smile for early warning signs of tooth decay, gum disease, and other issues.
Root Canals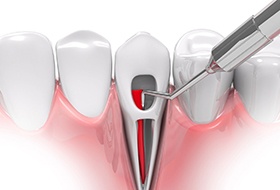 If a tooth is experiencing extreme pain or sensitivity, the culprit is likely an infection in the dental pulp, which is the inner layer of a tooth where the delicate nerve is located. In this kind of situation, a root canal is usually the best way to both stop the pain and save the tooth from extraction. For this procedure, Dr. Phadnis will:
Remove the infected tissue from within the tooth
Clean and disinfect the tooth
Replace the tissue with a biocompatible filling material
Reinforce the enamel with a dental restoration
Thanks to modern-day dental techniques such as dental sedation, this often-feared procedure is now no more painful than getting a small filling.
Tooth Extractions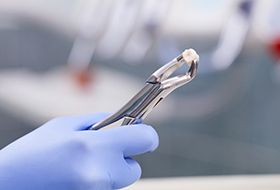 While our number one goal is to always preserve our patients' natural teeth for as long as possible, extraction is the best path forward for the patient's well-being in some situations, such as:
A tooth is too decayed to be repaired with a filling or crown
A tooth is so broken that it cannot be put back together
Advanced gum disease has deteriorated the bone supporting a tooth
To ensure the comfort of our extraction patients, Dr. Phadnis always uses a light touch and plenty of local anesthetics. Sedation dentistry is also available upon request.
Wisdom Tooth Extractions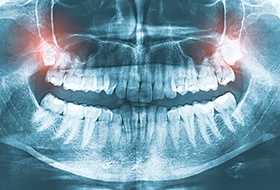 The wisdom teeth are a third set of molars that typically try to come in around the late teens or early twenties. The key word here is "try," as most patients simply don't have enough room in their mouth for these teeth, which is why they often cause pain, crowding, and even dangerous infections. We can stop and even prevent these problems by providing a safe and effective wisdom tooth extraction right here in Wethersfield, saving patients from having to visit an outside specialist.