August 20, 2020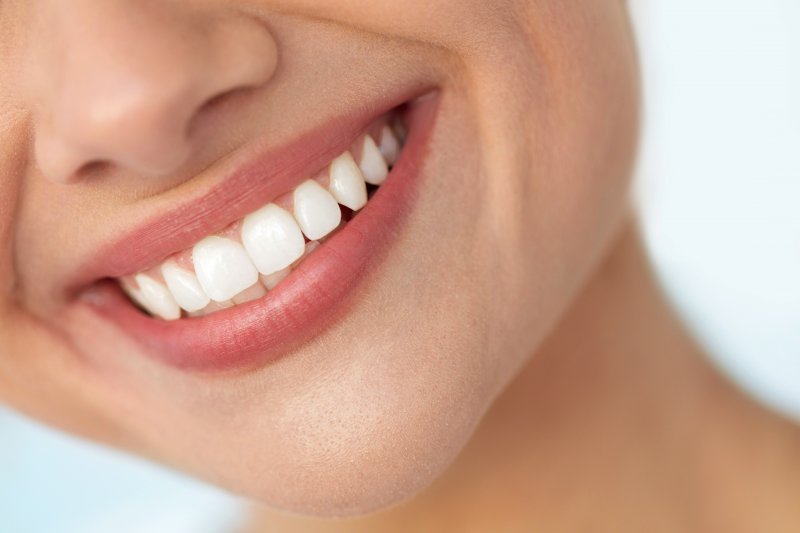 Did you know that 48% of U.S. adults have untagged themselves from a picture on Facebook due to insecurities surrounding their teeth? Plus, a whopping 33% of Americans are unhappy with their smile and 22% believe their love life would benefit from a smile upgrade! However, the quest for a beautiful smile is nothing new. In fact, experts believe the use of cosmetic dentistry dates back to ancient times. Read on to learn where it started and how it has evolved since then!
The First Signs of Cosmetic Dentistry
According to Archeologists, the first signs of cosmetic dentistry can be found as early as 700 B.C.! At the time, the Etruscans used ivory, animal bones, and cadaver teeth to restore people's smiles. Unfortunately, lack of anesthetics and modern tools meant this process involved hammering these materials into their gums, which was likely extremely painful. However, this wasn't the only unusual method used at the time. In fact, it is believed that the Ancient Romans used their urine to remove stains from their teeth.
The Evolution of Cosmetic Dentistry
Thankfully, using urine as a teeth-whitening treatment didn't last long. However, unique forms of cosmetic dentistry continued well into the 1800s. In fact, in Medieval times, dentistry was considered a part of a barber's job! Not only would they file teeth, but they would also use a special coat to make them whiter. Unfortunately, this often destroyed the enamel, which led to a barber/dentist being a lost profession. In the 1800s, people began placing metals into the sockets of their missing teeth, which was uncomfortable and often rejected by the body. Fortunately, by the 1900s, the materials used in dentures changed and the cosmetic dentistry industry was well on its way to becoming safe and reliable!
Cosmetic Dentistry Today
Thanks to innovations in technology, dentistry has come a long way since using urine to brighten teeth. Today, dentists can use powerful whitening gels and custom trays to brighten their patients' smiles up to eight shades in one visit! Plus, patients can guide their teeth into the desired location with virtually undetectable clear aligners. Or, if they want a complete smile makeover, porcelain veneers can be placed in as little as two appointments!
From ivory dentures to completely customizable porcelain veneers, cosmetic dentistry has changed exponentially over the years. So, if you are looking to upgrade your smile, there really is no time like the present!
About the Author
At Wethersfield Dental Group, Dr. Utki Phadnis uses her extensive experience and dedication to high-quality care to provide her patients with smiles that are healthy and beautiful! By genuinely listening, providing insight into each treatment option, and creating custom treatment plans, Dr. Phadnis has helped countless patients achieve the smile they have always dreamed of. If you would like to speak with her about upgrading your smile, visit her website or give her a call at 860-400-3007.
Comments Off

on An Inside Look at the Evolution of Cosmetic Dentistry
No Comments
No comments yet.
RSS feed for comments on this post.
Sorry, the comment form is closed at this time.