September 17, 2020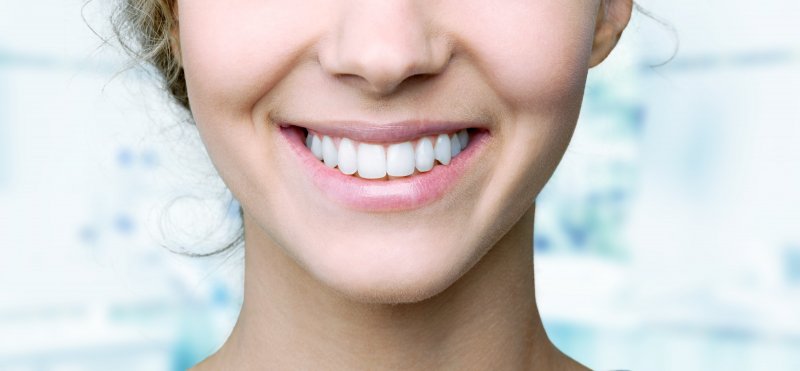 In the past, people mostly went to the dentist in order to treat dental issues or get professional cleanings. Even though this is still the priority of dentists across the country, cosmetic dentistry has also become increasingly common. After all, you want to feel good about your smile. Continue reading to learn a few reasons why we've seen the spike of popularity in cosmetic dentistry over the past few decades.
People Are Retaining Their Teeth
Because there have been so many improvements in the dental field, there are many more adults who want to keep their smile looking healthy for much longer. According to the American Academy of Cosmetic Dentistry (AACD), 26% of patients who seek cosmetic dental treatments are in their 40s and another 25% are over 50 years of age. With so many people wanting to keep their smile looking youthful, the cosmetic dental industry is very successful.
Advanced Technology
In the last 10 to 15 years, the variety of cosmetic options available has vastly improved. Computer programs allow for exact 3D replicas of patients' mouths. Pain-free injections and conscious sedation techniques allow for more patients who suffer from dental anxiety to get the treatments they're looking for. There have also been advancements of materials that can give patients a more natural looking smile than ever before.
More Disposable Income
With higher global wages, more people are able to spend disposable money on things they desire, such as investing in enhancing their smile. With more extra money sitting around, this means more available funds to spend on feeling confident.
The Power of Smiling
People are beginning to realize more and more how their smiles can affect other aspects of their lives. Not only does a great smile make you appear more friendly and approachable, but the majority of people believe that it increases your chances of being more successful in your career. Having a smile that makes you feel beautiful also increases your confidence. This can improve your social life and how you interact with others professionally.
Striving for Perfection
Even though there are different things you can do at home, like teeth whitening, you are in for a much more effective and safe treatment if you go to a dental professional. Instead of throwing your money away at over-the-counter treatments that aren't very effective, investing in cosmetic dentistry can give you the results you have been dreaming of in just a fraction of the time.
With all of the changes through the years, it's no wonder that more people have discovered the value of investing in their smile. If you aren't happy with your teeth, cosmetic dentistry can help you reach your smile goals.
About the Author
Dr. Ukti Phadnis earned her Doctor of Dental Medicine from the UConn School of Dental Medicine. Since then, she has continued to take continuing education courses in a variety of different areas of the field, including cosmetic dentistry and Invisalign. For more information on cosmetic dental services or to schedule an appointment with Dr. Phadnis at her office in Wethersfield, visit her website or call (860) 400-3007.
Comments Off

on Why Has Cosmetic Dentistry Become So Popular?
No Comments
No comments yet.
RSS feed for comments on this post.
Sorry, the comment form is closed at this time.